List of Top Private Label Haircare Product Manufacturers (2023)
See a list of top private-label black hair care product manufacturers for your black hair care product brand.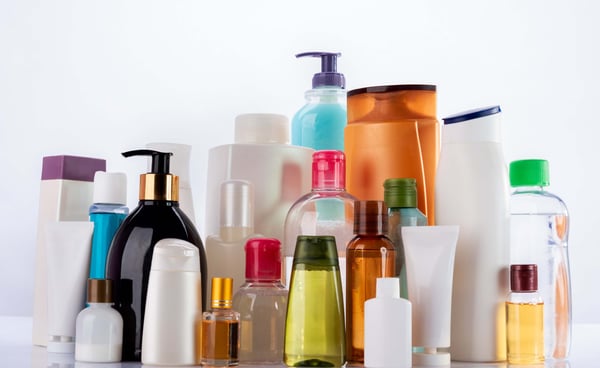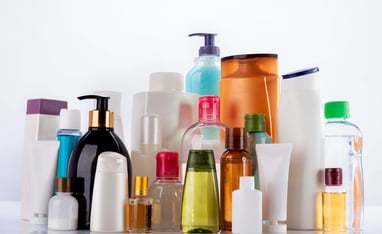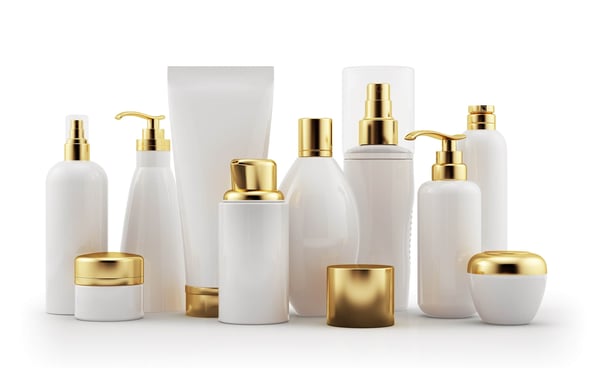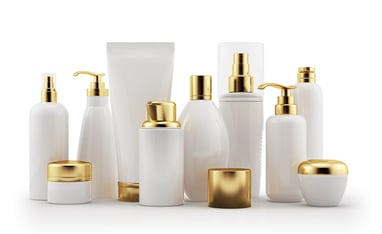 Does being in the right industry mean that you will make a profit from your hair care product line?
No, it doesn't. It is one thing to be playing in an industry with high demand, it is another thing to be positioned to leverage and attract teeming customers to your brand.
Consumers want to buy products that offer good value for their money. So, one question you should ask before starting a product line is;
Will my product provide my prospective customers with the best value for their money?
Starting a product line is not as tedious as it used to be years ago, all thanks to technology and the internet. Now, with a good online following, an effective marketing strategy, and a high-quality product, starting a product line can be a breeze for you.
Creating a high-quality haircare product used to be difficult because of the cost, but with the availability of private label hair care manufacturers, having a high-quality product is a lot easier.
You do not need to monitor the formulation and manufacturing process. You place an order while the company takes care of the other things.
In this article, we are going to look at the following:
a. What you need to get started with your black haircare product line.

b. What to look out for when choosing a private label hair care product manufacturer.

c. A list of top-quality private-label black haircare product manufacturers that you can consider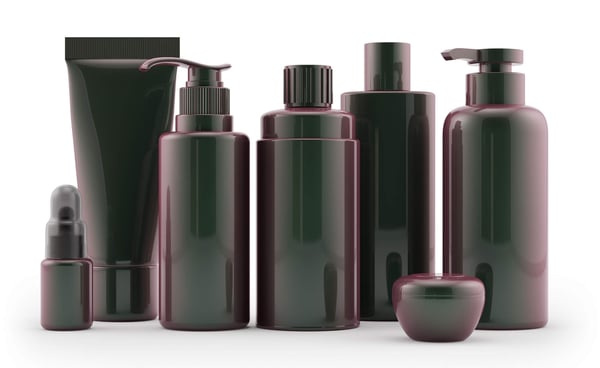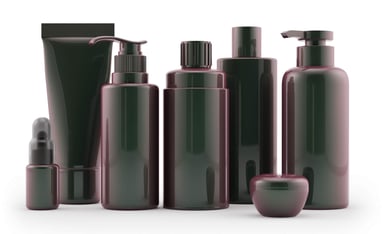 What Do You Need to Start Your Black Hair Care Product Line?
Caring for black or textured hair is quite different from straight hair. Different hair textures require Specific care. If you are starting a black hair care product line, then you need to understand the different hair textures.
From the 'natural hair types' Chart above, you will be targeting hair textures from 4A to 4C if you want to start a black hair care product line. Different hair textures require specific product formulations. The hair texture that you are targeting will determine your choice of a private-label company.
Although, the internet has generally made things easier, starting a black hair product line is not a plug-and-play thing. You need to take the following steps: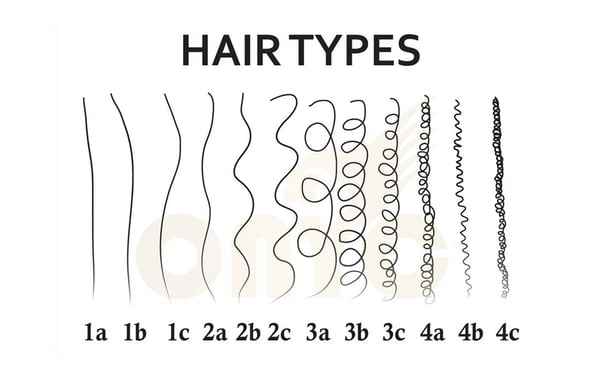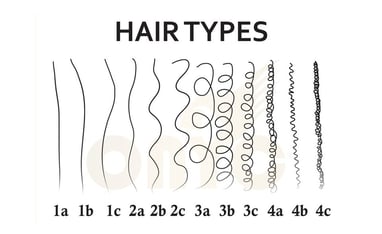 Note: The lines above represent the textures of different hair strands. Most black or African hair range between textures 4A - 4C.
Do Your Research
Yes, the black haircare business is very lucrative, but it is good you know what you are going into before starting a haircare business.
There is a wide range of black haircare products ranging from shampoos to hair conditioners, creams, gels, etc. Finding a comfortable niche and one that is closely related to your area of expertise makes your business more focused.
You can research other private-label black hair care product manufacturers to find out possible niches.
The capital may also affect the niche that you will likely choose. For example, if you are working on a budget, you can focus on a product at a time till your business expands.
You do not have to set up a location to manufacture the product. Once you have the product you wish to sell, you can place a private label order to minimize the expenses of product formulation.
You will also need to research the quality control specification for the product, labeling requirements, etc. Usually, the private label company will take care of these, but it doesn't hurt to know more about what you want to do.
Discover Your Niche
Niching is an important aspect of starting a new business. It not only helps you to introduce a new product, but it helps you to create your buyer persona and also helps you to find the right kind of partnership that your business needs.
You might be tempted to compete with known brands because of the popularity of their products or the demand level. Niching helps you cater for the needs of a specific group of people that big brands might be leaving out.
You might be thinking;
Won't I be missing out on potential clients for popular products if I niche?
Niching doesn't make you miss out, it helps you to build a go-to brand for a specific market. The great thing about niching is that it helps you to get your foot in the market as a newbie.
You can start introducing new products later based on your client's requests. The main point is that you have at least attracted some clients.
Discovering your niche can take some time. You might need to try out a few products before finding one that will set you apart. Finding your niche can be a lot easier when you do good research.
Knowing your niche also makes it easy to find the right partner private-label company. If you want to own an organic black hair care product, you need to look for companies that use only organic ingredients.
If you want to build a proudly woman-owned business, then you should look for companies with like minds.
The truth about niching is that it helps your business to provide the best possible service to clients.
Develop Your Brand
Building a brand helps you to attract your target audience. Since you know the kind of people that you want to reach with your product, developing your brand now gives the product a personality.
People want to connect with something that affects them or tells their story. Building a brand helps you to connect with your customers not just on a buyer-seller level, but on a personal level that will make them choose your product over others.
A private label company helps you with product formulation, packaging, labelling, etc. But the story you tell with your brand will affect how your customers will perceive your product.
Every brand has a personality. The personality that you give your brand will determine the people that it will attract.
Market Your Brand
Marketing your brand is a huge part of starting a successful haircare business. You may have a good product, but people need to know that your product exists.
The internet plays a major role in marketing your brand. Even if you want to own a physical store to attract walk-in customers, you can create a lot of awareness online that will also improve your customer base.
Placing your products on online marketing platforms and social media allows people to interact with your brand before making a purchase.
Social media comes in handy when it comes to marketing a beauty brand. You can talk about your product (review), share testimonials, work with influencers, and even upload videos about the value of your product.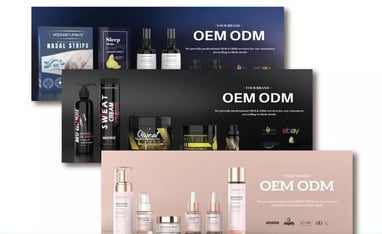 What to Look Out for in A Private-Label Hair Care Company?
We have already established that working with a private-label hair care company makes it easy for you to start your product line. Notwithstanding, you have to be careful when choosing a private label company.
Doing good research will help you find the right company. In this section, we have listed the questions that you need to ask before choosing a private-label manufacturer: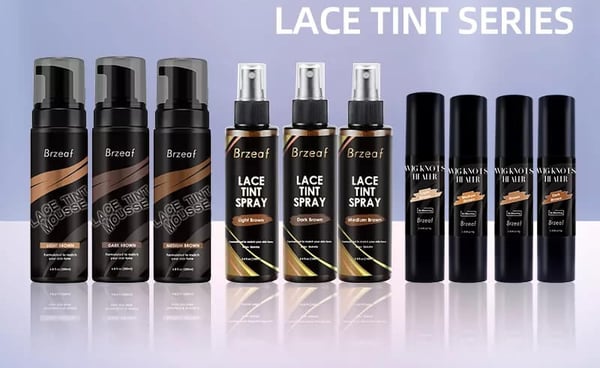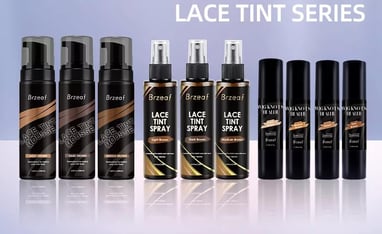 Can I Own the Product?
The answer is Yes. Whether or not you will own the product and how you will own it matters. Different private label companies have different ownership contracts. If you want to totally own your brand, you should choose a private label manufacturer that allows you to completely own the product formulation.
You should also have the flexibility to change the product formulation independently.
What is the Quality of the Ingredient Used?
The quality of raw materials and ingredients used should be safe to use and also of high quality. The quality of ingredients used in your product will help you build good customer trust.
Ensure that the choice of ingredients is acceptable to the people you wish to reach with the product.
How Genuine is the Manufacturer?
Finding a manufacturer is one thing, finding a genuine manufacturer is another thing. You can have an idea of a private-label hair care manufacturer by following these tips:
Always check for the private label company's certifications to ascertain their level of professionalism. Also, check that the manufacturer provides the desired specifications for the product.
A manufacturer's experience in the hair care sector may determine how well their product formulation will be. A more experienced private-label hair care manufacturer will be in the best position to advise you on the best formulation for your product.
Does the Manufacturer Meet My Product Specification Requirement?
Even if you are using a private label manufacturer, you will still have specifications for your product. Specifications like the main ingredients, the packaging, product quantity, and the formulation are specifications that you want to strictly follow.
Asides from these tips that we listed, you can also look out for the following when choosing a private-label hair care manufacturer:
Good communication

Prompt response.

Estimated time to get samples shipped.

Quality Control and safety ingredients

How easy is it for you both to work together?
List of Top 5 OEM Private Label Black Hair Care Products?
Private label manufacturers sure make it easy for people to own their personal hair care line. While trying to choose a private-label hair care manufacturer, you need to choose a high-quality manufacturer with expertise.
If you want to create your black hair care product line, then you should work with experienced private-label black hair care manufacturers in that niche.
Let us take a look at a list of the top 5 private-label black hair care manufacturers: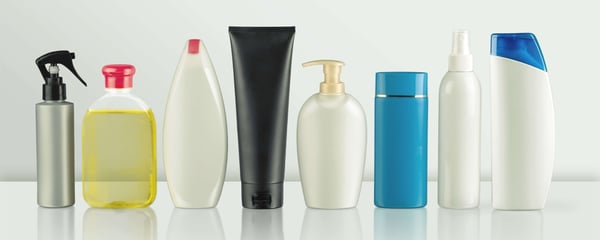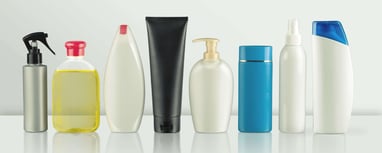 1.Orbeste
Niche: Best Private-label black hair care products in China
Website: orbeste.com
We are starting up this list with one of the most effective private-label black hair care product manufacturers. Orbeste is a China-owned company that produces hair products for black, African-American, and for people with textured hair.
Orbeste doesn't just make top-notch organic hair care products for people with textured hair, they also produce high-quality private-label natural hair care products for black people.
Orbeste black hair products are 100% natural. Orbeste makes a variety of black hair care products ranging from; Hair gels, hair oils, edge controls, locking gels, etc.
Asides from the top-notch black hair products that they make, they are also committed to offering a seamless buying experience for their clients. Depending on your need, you are sure to get quality service from orbeste.com.
With Orbeste.com, you are sure to get high-quality hair products that will provide real value to your clients.
Advantages
High-quality hair care product for black hair

Expertise in product formulation

One of the leading female black hair care product manufacturers in China.

Experience in producing, designing, and delivering products to customers all over the world.
2.

ILEEZON Private Label Hair Product for African American Hair

Niche: Hair care products for African-American hair

Website: https://ileezon.com

Ileezon is another great private-label hair product manufacturer for African-American hair. They manufacture and sell a wide range of hair care products (wholesale and private labels).

Ileezon follows a streamlined private labeling process that makes ordering private-label African American hair care products fast, simple, and hassle-free.

Advantages
Niche specific. This is a great company to work with if you want to create a hair care brand that solely caters for African-American hair.

High-quality products.

Advanced manufacturing facility.
3.

Maronti Private Label

Niche: Hair care products for textured hair

Website: marontiprivatelabel.com

Maronti is a great partner to work with especially as a newbie trying to test the waters. They provide top-quality organic beauty products. So, if you are interested in creating organic hair care products, then Maronti private label hair care is a great choice.

Their featured hair growth oil is a fast sell product that you can use to grow your brand.

Advantages
Great brand to work with for beginners.

Access to salon-grade tested hair care products.

Over 20 years of experience.

Specialist in organic hair care product formulation.
4.

Genesis Private Label

Niche: Private label manufacturer of black hair care products

Website: genesisprivatelabel.com

Genesis private label is one of the top black hair care product manufacturers that you can trust to get good products. Their wide range of products makes them a great choice for a private label partner.

Their private-label hair care products are created for coarse, curly, permed, coloured, and moisture-challenged hair.
Wide range of hair care products

Expertise in the field

Offers special formulation for natural hair.

Gives your hair care brand a nice start.
5.

GLMLABSINC

Niche: Private-label hair care and beauty products for African-Americans

Website: glmlabsinc.com

If you are looking to work with a high-quality private-label African American hair product manufacturer, then you should consider GLM Labs. GLM Labs is a private-label hair and beauty manufacturer located in the US.

Advantages

They formulate hair care and beauty products for African Americans, so if you are thinking of merging products, then they would be a great choice

They formulate products for a wide range of customers (hair professionals, beauty salons, online entrepreneurs, and retail resellers).

Sustainably grown and ethically sourced ingredients.
Note: When it comes to buying private-label black hair products, black hair care product manufacturers in China and India are the best.
According to statistics, most haircare products purchased by African-Americans are imported from China and India, even if the US has one of the most lucrative hair care markets in the world.
Building your black hair care brand can be challenging if you don't have the experience. Working with an experienced black hair care product manufacturer makes the process easier
With Orbeste private label black hair products, you can achieve a top-notch branded black hair care product without being stressed.